Mécanuméric designs and manufactures laser cutting machines for industrial actors.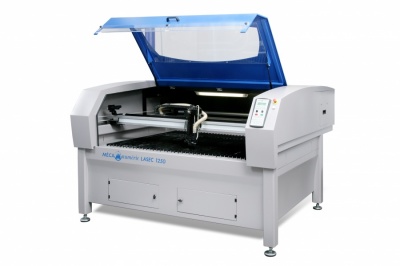 LASEC
Cutting (vectorial mode) and engraving (raster) for plastic materials, wood, leather...
Mecanumeric est un fabricant de machines de découpe laser à commande numérique CNC pour de nombreuses applications bois métal acier inox acrylique plastique cuir..

Les machines de découpe laser CNC sont adaptées à chaque profil de besoins en offrant de nombreux avantages: facilité d'utilisation, sécurité et automatisation des processus, temps d'immobilisation limités.

MECANUMERIC propose deux équipements de découpe laser CNC:

- MECALASE, idéal pour la coupe d'acrylique, d'autres plastiques et d'aciers de faible épaisseur.
L'équipement de découpe laser est optimisé pour l'acrylique, les matières plastiques, le bois et les dérivés.
Les coûts d'exploitation économiques et la longue durée entre les recharges de gaz en font un élément précieux.

- LASEC, coupe (mode vectoriel) et gravure (trame) pour matières plastiques, bois, cuir ...
Capable d'effectuer des découpes en mode vectoriel et des gravures en mode trame, le LASEC est optimisé pour plusieurs matériaux: plastiques, résines synthétiques, bois et produits en bois, cuir, pierre tendre, marbre, granit (gravure uniquement), verre minéral (gravure uniquement) , tissu et carton.